Customer Reviews for Soigneur Merino Wool Cycling Jerseys
Rave reviews of our jerseys often turn up on blogs and review sites, check out what they're saying out us on the sites below:


Check out our reviews on Facebook here, and some customer feedback emails and pictures below – we don't ask for these emails but our customers keep feeling compelled to write to us in thanks!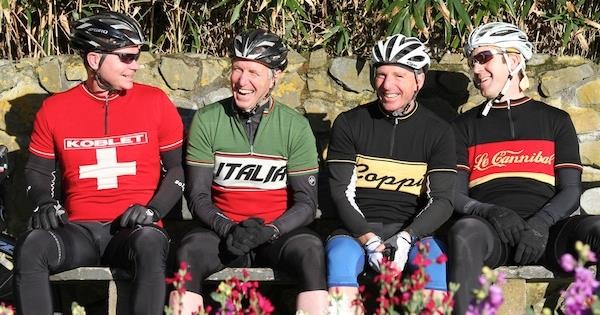 Hi David
The jerseys have just arrived and they are fabulous! The quality is superb and the fit perfect.
You've exceeded my expectations in every way and please use my e-mail to tell others to buy from you - they won't be disappointed.
The fabric of the jerseys really is absolutely amazing, the lettering really captures the period and the embroidery of the shields on the shoulders is crisp and sharp - I'll send you some photos alongside my bike and think that I'll be needing some more in different colours for this season!
A massive thank you - am totally delighted with your work and will highly recommend you to all my friends.
Best regards
Dave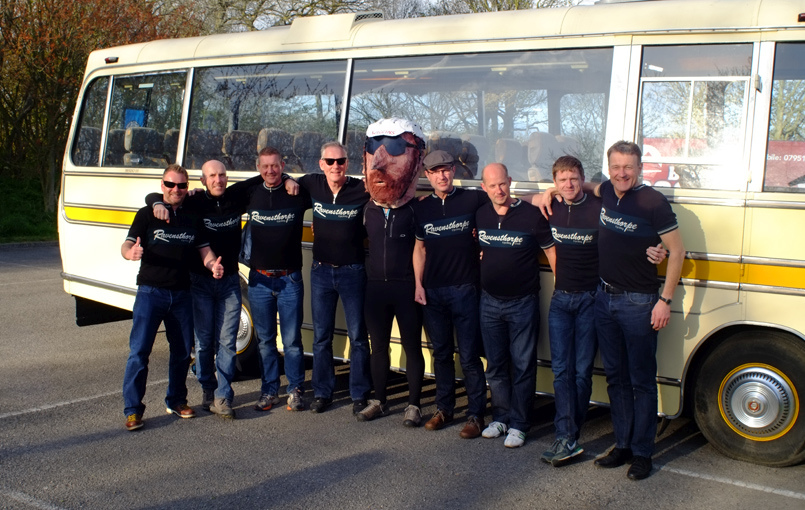 Hi David
Please find attached a couple of pics. We had a day out to Stage 1 of the Tour de Yorkshire. The guy with the big head is Bradley Wiggins and we should have lent him one of our jerseys!
Cheers
Nick
Hello David,
The 'Italian' blue long-sleeve Flying Scot jersey arrived. It looks absolutely superb and the quality of work is your usual brilliant standard. Thanks very much for making this one-off version for me. Also the time taken was a whole lot less than I imagined it could be done in. Hope I can do it justice in the l'Eroica Britannia in June!
All the very best from Scotland,
Robert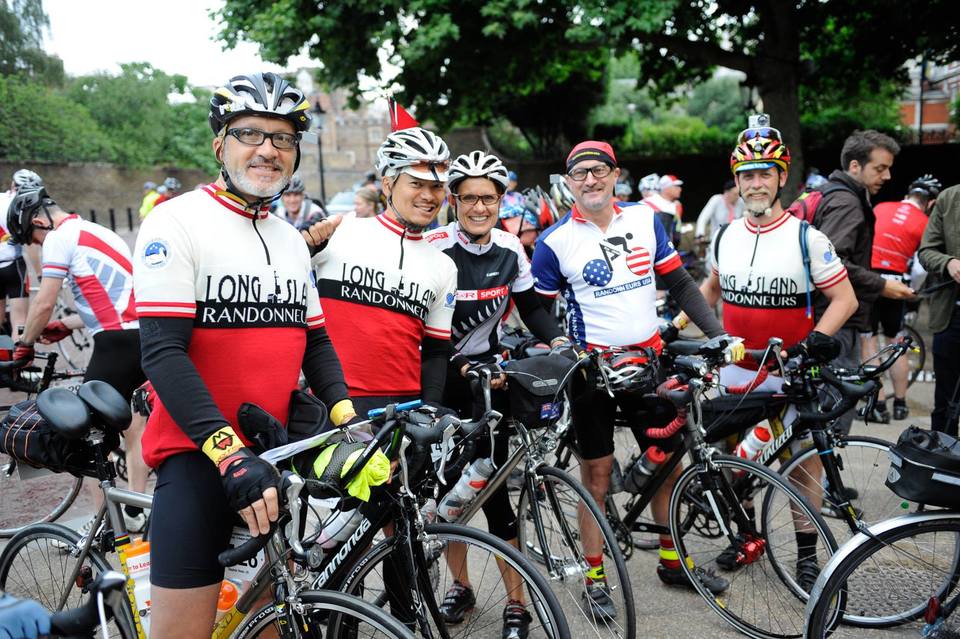 Just a quick note to say we got back from the London-Edinburgh-London 1400k grand randonnee event, and we had the most spectacular reviews on the jerseys you did. Thank you so much for helping us with this! BTW, I tried an experiment and wore the jersey the entire five days! I carried other jerseys just in case, but the Soigneur jersey held up well with its "anti-stink" properties! Amazing!
Hi David,
Got home today from 1 week work abroad, the package was waiting for me. My God, they are so beautiful! Absolutely wonderful. And the personal Wattman jersey is just great. So thanks again for the impeccable work, follow up and delivery.
A very happy Kurt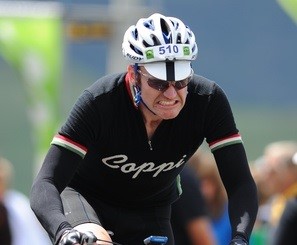 Hi David,
By far my most favourite jersey. Out on the road 6.5 hours on Saturday racing and never felt too hot or cold. Just right. Here is a shot of me finishing K2 with a nice grimace of suffering. I wore this all through winter on early morning starts and was always warm. The fit is great too. Cheers for a great cycling product.
Regards
Andrew
Hi David
I received the De Rosa jersey today. It was a gift to my husband, and he was thrilled. He said it was one of the best gifts he has received.Thank you for the quality and care you obviously put into your work.

Stephamie
The jersey arrived today. It looks GREAT! Thank you for excellent customer service. I'm very pleased.
Best regards,
Olli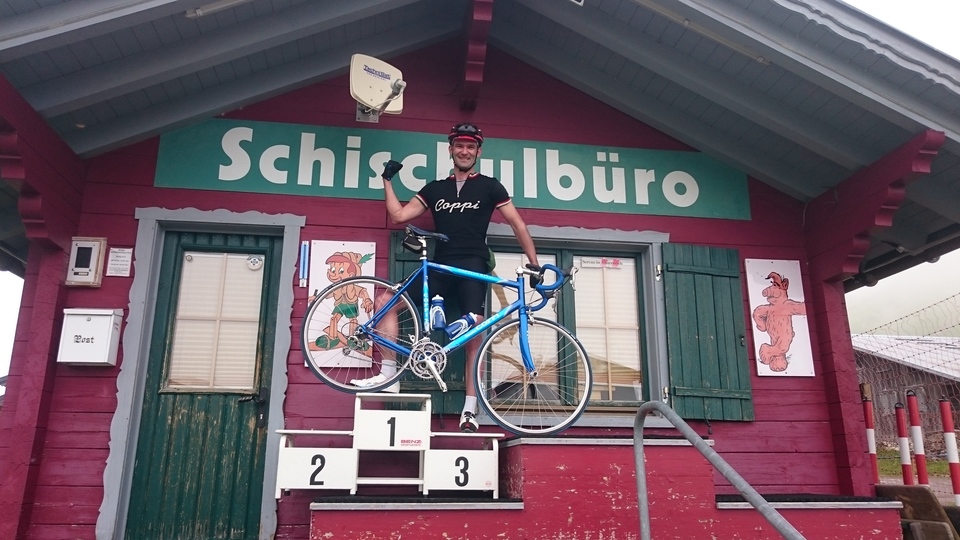 Hi David
I'm very happy with it and get a lot of compliments here in Switzerland.
Happy Giro,
Lukas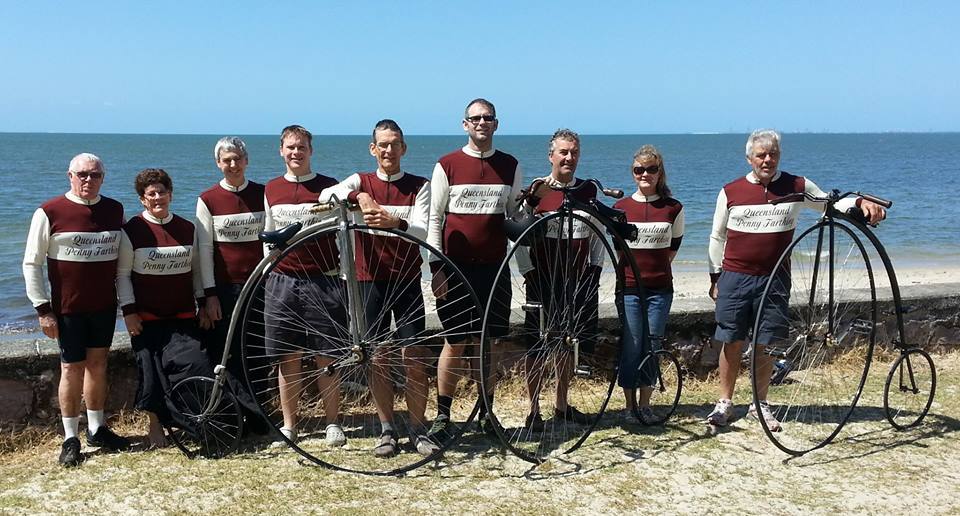 David, on behalf of the club, thank you so much for the Jerseys.
Regards
Shane
Man, I couldn't be happier with these. They're amazing. Thanks so much!
Levi,
Yawp Cyclery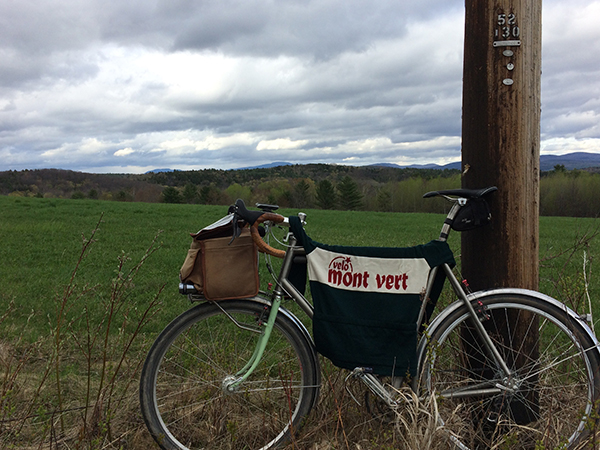 Hi David – Shipment has arrived and looks great, the jerseys are beautiful. I have not distributed them yet to others, but have had my own out for a test drive (attached)!Thank you so much!Josh
Hi David,
Just to let you know that I received the jerseys this morning and they are simply beautiful. They are both a perfect fit and have obviously been well made.
I just love the "Flying Scot" jersey with its colourful badges (I am biased I must admit!) but the J.B. Louvet jacket is also a fabulous garment.
I'm just sorry I didn't order them earlier in the year so that I could wear them during winter so I'll have to hope we have a cold spell during the Australian spring/summer so that I can get out and show them off. I know I'm going to get many compliments when I do wear them and there will probably be some envious cyclists admiring them. Let's hope it means more sales for you!
Many thanks.
Ann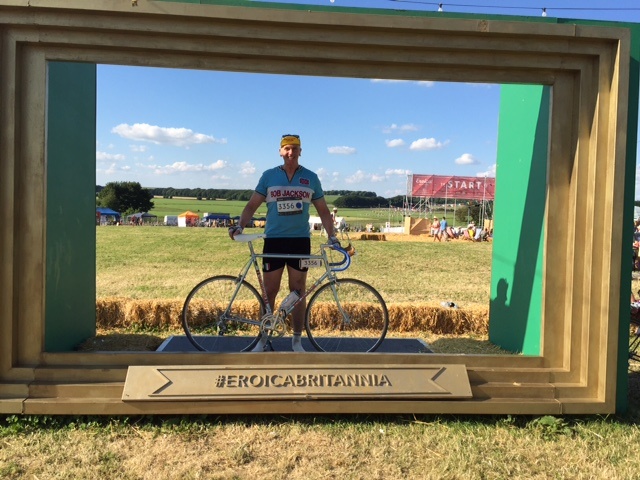 Hi David,
Wore my recently received Tom Simpson Jersey up Mt.Ventoux.......totally awesome mate. It was 90'f on the climb, and it wicked the sweat perfectly. As I cycled past the Tommy Memorial, people cheered me in your jersey.....inspired me out of the saddle to for a final blast to the top!
You make very cool stuff my friend.....and I'll be ordering a few more.
Bravo,
Roy, Liverpool - UK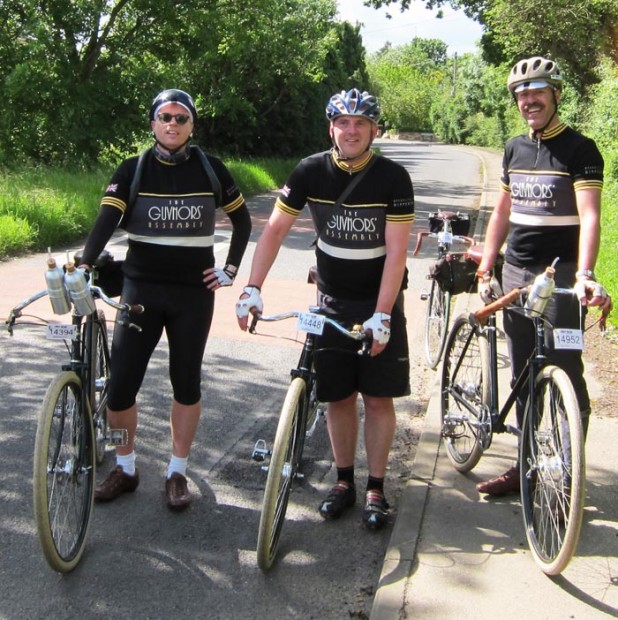 Dear David,
I just wanted to let you know that the GA jersey has arrived with me today! Brilliant service from NZ. I am absolutely thrilled - thank you so much. In time for the birthday boy on Saturday!
Many, many thanks,
Heidi
Hi David
Christmas has come early the jersey is amazing...way better than the photos. It fits so well. Thanks again for making such quality clothing that looks so stylish.
Cheers
Paul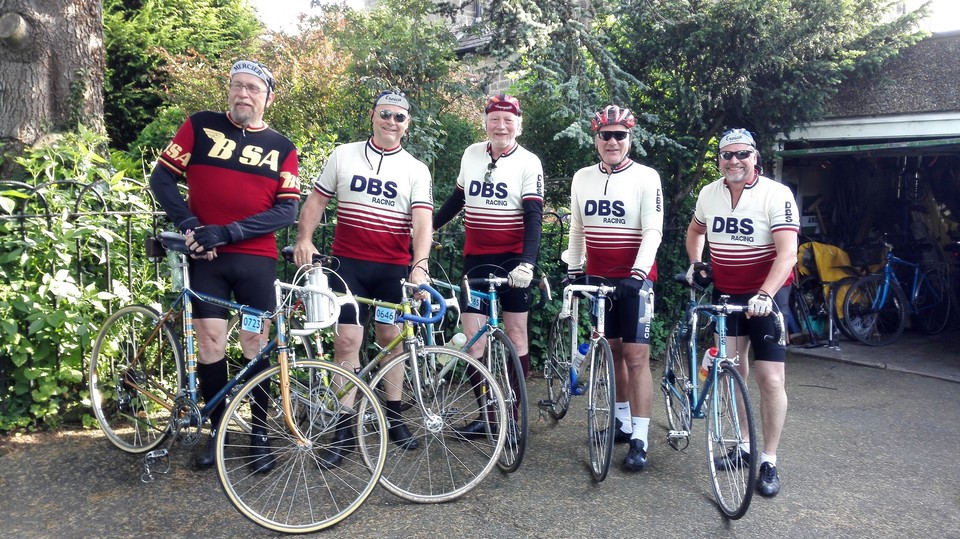 Dear David,
My much-anticipated order arrived, and what a lovely, high quality product! I stumbled across your website while browsing, I thought in vain, for a "merino retro vintage cycling jersey."
Loved the honesty of your website: quality products honouring quality riders. No pretentious excess. Where else but New Zealand for premium Merino wool? (I'm sure Scotland thinks they're in the running, too.)
I doubt, sadly, that I could find such a nice design on a well-constructed garment, of premium fibre here in the States for even twice the money.
So my husband is very happy with his surprise. He has the same birthday as Merckx - June 17. He runs a bike shop here, so I hope he sends some jealous riders your way.
Thank you,
A very happy customer,
Katrina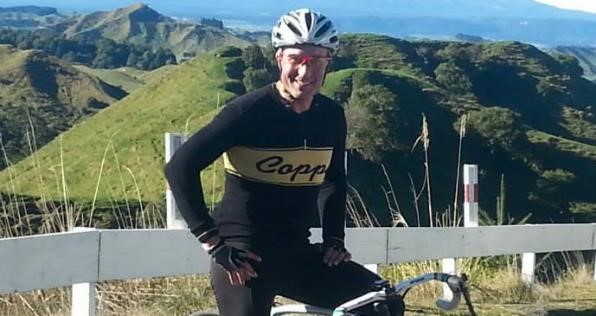 Dear David,
Another happy customer for you I'm sure. Here's me at the top of a tough climb in Wanganui, channelling my inner-Coppi. I get so many compliments when wearing your jerseys, they look and feel so good!
Keep up the good work.
Jonathan
New Zealand
David,
Just to say that I have the Charly Gaul jersey already and it is the best merino jersey I have ever worn. It is so soft and ultra-comfortable.
I have other jerseys from Woolistic and EWR (Earth Wind and Rider) and the performance and feel of your jersey exceeds both. Some of the other jerseys don't have an elastic hem which can lead to a sloppy shape after a few washes. I'm hoping to increase my stock of your jerseys and welcome the long sleeve option available.
Thanks again and looking forward to receiving the Koblet jersey.
Regards
Conor
Ireland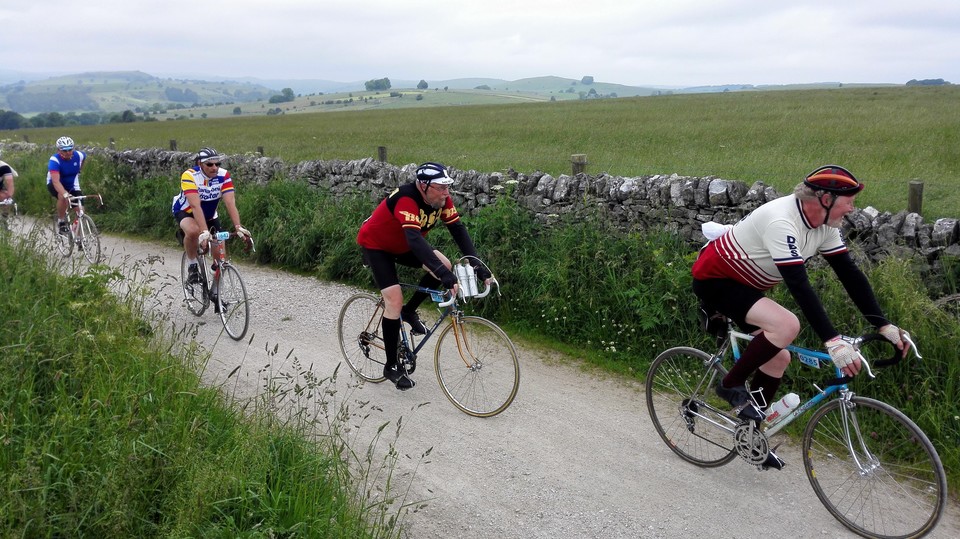 Dear David,
I received my new 'ITALIA' jersey this morning, damn that was fast! It's even better than the pictures and fits perfectly, almost went riding in it straight away just to show it off.
Thanks again,
David
Thanks for my Le Cannibal jersey, It seems to be the perfect weight - I haven't found it too hot, even on a scorching day in Queenstown, or too cold (which it has been this last week in Dunedin).
Anja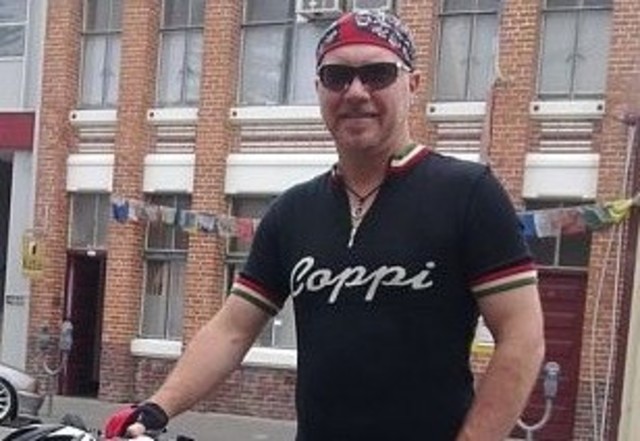 Dear David,
Your products are fantastic! I already have two of them and I believe that Anquetil is better! The blue looks wonderful! I wish you a Merry Christmas and a happy Yew Year!
Keep going!
Panagotis
Greece
Hey, I just put on my jersey for the first time here in Colorado. The weather got cool enough that the jersey was PERFECT. The fit is by far the most comfortable jersey I've ever worn, and the wool was the perfect fit for a Colorado autumn morning. Thank you so much!!!!!
Carol
My brother bought me the Soigneur, Le Cannibal shirt. I love it so much I wore it to bed last night. It doesn't itch and it makes me look like Eddie in his prime."
Rex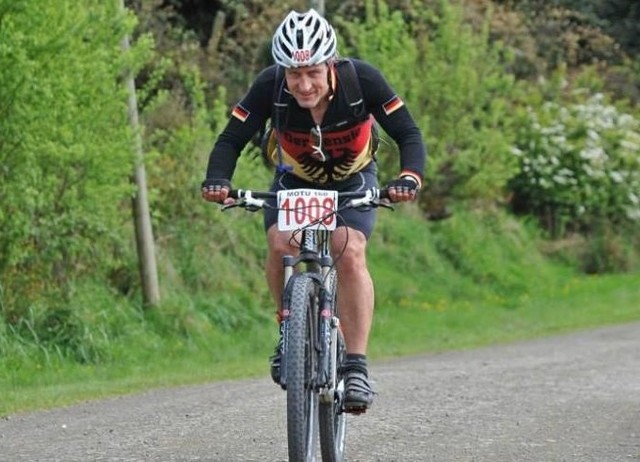 Hi David,
I had a long mountain-bike race yesterday where I knew I'd be starting in a cold dawn and finishing in hot sun. Your Jens Voigt jersey was fantastically comfortable throughout and having 'shut up legs' on my back kept me enthused!
What a great jersey,
Jon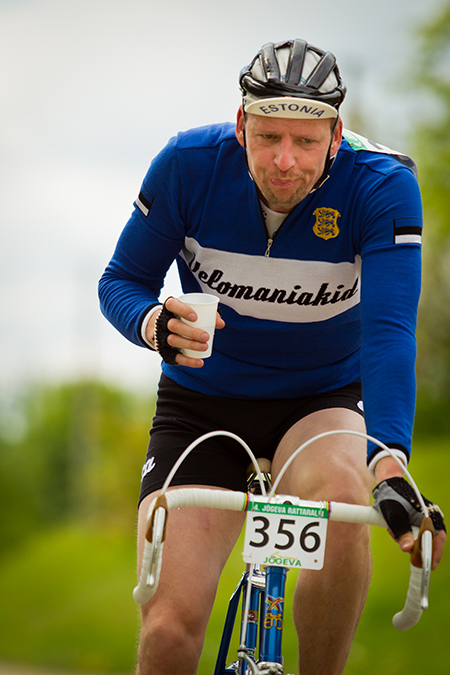 Hello,
I wanted to thank you for a comfortable and high quality shirt. It works very well in hot weather as well as in cold weather. I recommend to everyone.
Tervitades/
Best regards,
Ahti Värnik
90km this morning in your Merino Bianchi jersey. Started out at 5deg and warmed up nicely during the morning - the jersey remained super-comfy.
Stephen
Italy
Just to let you know that I have now received the jersey and I couldn't be more pleased! Really impressed with how high quality it is and the authentic retro look. I'm sure I'll be the envy of many fellow riders at my next sportive.
Kind regards,
Nick
Berkshire UK