Semi-Custom Merino Cycling Jerseys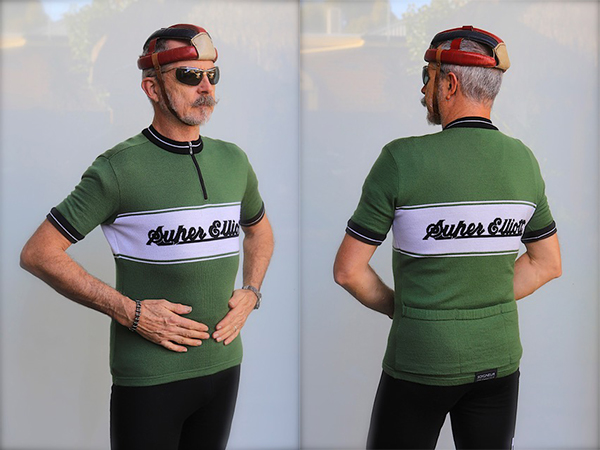 Simon Trnovsky modelling his Semi-Custom jersey.
Three easy ways to create your one-of-a-kind Merino cycling jersey - long or short-sleeved
Just tell us which colour and text you want, then we knit the writing of your choice into the fabric on the front and back of the jersey, using your choice of our stock colours.  You can also choose the font you want or even have a logo, just as long as it fits in the chest band area and can be knitted.  Front and back need to be the same unless you want the back plain with only the contrast chest band.

Or, we can also make most of our 'Classic' jerseys as semi-custom with your name/logo etc on the chest.

Or, simply click on your favoured jersey style below and in the next window write your text and select your jersey size. We will email you a image of your jersey to approve before we make it.  If none of these quite suit, just email us your text in your favourite font and/or logo to david@soigneur.co.nz
'.